In Our School:
Always be honest

Forgive and forget

Be kind hearted
Keep your promises

Work hard

Be thankful

Never give up
Love one another
We ARE Seventh Ward Elementary!
Est. 1915
School Report Card:
Click here for the:
News & Info:
​
Precept of the Week
"Be yourself, everyone else is already taken."
― Oscar Wilde
​
​
Current Hours (June and July)
The Office currently has limited hours!
Please call before you come: 225-665-5815
M-Th 8:00AM-2:00PM
Closed on Fridays
​
Please email with questions: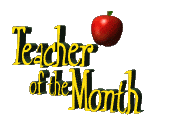 Congratulations to our
Teacher of the Month for
February
Mrs. Tammi Fielding, KN
5th Grade Testing
Save the Dates
Scroll down to the bottom of this page
or
for our weekly menu!
PAY YOUR CHILD'S FEES ONLINE BY CLICKING
You will need to know your child's student ID number in order to create an account. You may call the office if you need help locating this number.
​
STUDENTS CURRENTLY ON RESIDENCY AFFIDAVITS WILL BE SENT A LETTER WITH INFORMATION ABOUT RENEWING FOR THE 2019-20 SCHOOL YEAR. ALL UPDATED PAPERWORK MUST BE SUBMITTED BY JULY 9TH IN ORDER FOR YOUR CHILD TO BE ASSIGNED TO A HOMEROOM CLASS.

​
Students needing to register will need to provide the following to enroll:
*Birth certificate -ORIGINAL for KN (students must be 5 on or before Sept. 30, 2019 to enter kindergarten)
* Social Security Card - ORIGINAL for KN
*Shot records
*2 current utility bills in the parent/guardian's name (must be services to the house in our school district)
*Parent/Guardian Driver's License
​
Instructional/Workbook Fees
and Suppy Lists...
Items Required to Register
:
Original Birth Certificate

Original Social Security Card

Updated Shot Record

2 current utility bills serving as proof of residence (ie., water, cable, electricity, waste management, landline telephone)

Guardian's Driver's License

STUDENTS MUST LIVE WITH THEIR PARENT/LEGAL GUARDIAN WHO RESIDES IN OUR SCHOOL DISTRICT.
Help our school earn money from Community & Box Tops for Education products. Simply cut out and send in those labels.
​ONLINE ENROLLMENT
VOLUNTARY STUDENT ACCIDENT INSURANCE
Available August 1st
​
Visit us on the web at
· Under the Parents section click Purchase Coverage
· Simply enter the name of your District or School Name and select your state.
· Click View Insurance Products/Purchase Coverage.
· From here you can either click on Buy Online Now to purchase coverage online with a credit / debit card or
· Click on Print and Pay by Check to submit the completed forms and payment by mail.
Campbell's is no longer participating in Labels for Education.
7th Ward Elementary
Daycares
All God's Children 791-3434
3 Steps 791-1185
Children's Paradise 664-2310
Open Door 791-0480
Leaps & Bounds 665-7200
Pedia-Trust 665-7287
ALL STUDENTS WILL RECEIVE FREE BREAKFAST AND LUNCH FOR THE 2019-20 SCHOOL YEAR!
Students will need to purchase additional milk, bottled water and any extra items that are occasionally sold.
Online payments can be made at
Bottled water is sold daily for 50¢
*Please call the office if you would like to eat lunch with your child.*
​
​
March 9th
MONDAY
​
BREAKFAST
Pancake and Sausage Griddle
Fruit
Juice
Milk
​
​​
LUNCH
Chicken Nuggest
BBQ Sauce
Ranch Dressing
Mashed Potatoes
Milk
TUESDAY
BREAKFAST
Coccoa Puffs Cereal
Fruit
Juice
Milk
​
LUNCH
Chicken and Sausage Gumbo
Steamed Rice
Crackers
Potato Salad
Carrot Cup
Ranch Dressing
Mandarin Orange Slices
Milk
WEDNESDAY
BREAKFAST
Breakfast Pizza
Fruit
Juice
Milk
​
LUNCH
Hamburger/Cheeseburger
Seasoned Fries
Relish Cup
Fruit
Milk
THURSDAY
BREAKFAST
Biscuit/pork sausage
Fruit
Juice
Milk
​
LUNCH
Nachos
Refried Beans
Salsa
Peaches
Milk
FRIDAY
​
BREAKFAST
Cini Minis
Fruit
Juice
Milk
​
LUNCH
Cheese Pizza
Corn
Spinach Salad
Ranch Dressing
Apple
Milk